books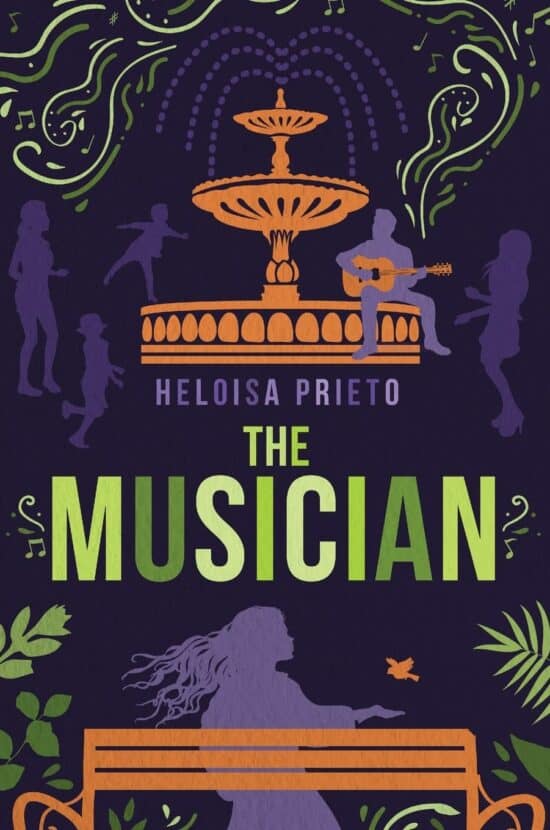 The Musician
original work in English Heloisa Prieto
translation to Portuguese Victor Scatolin
Renowned young musician and composer, Thomaz felt as if he were surrounded by musical beings, ever since he was a little boy. Invisible and inaudible to others, his creatures connected to him by constantly dancing around him, emitting secret melodies he felt the urge to share. As Thomaz played his unique music, his audience experienced different types of life changing journeys. His path is suddenly invaded by dr. Alonso, a mysterious and renowned myth researcher, and his beautiful daughter, Dora, who not only want to listen to him, as well as to snatch his gift. However, they will have to face Thomaz' new friend, Marlui, a young Guarani woman, who will somehow act as a true primordial musical guardian.When she senses the danger surrounding Thomas, she vows to protect him from Dr. Alonso at all costs. Can she rescue him, or will Thomas succumb to the advances of Dora and lose not only his heart but the powers that bring him joy?
You can pre-order The Musician and support your local independent bookstore at:
Bookshop.org
IndieBound
Buy from Amazon:
Amazon
Visit the editor's page for the book:
The Musician
Meet Estás Tonné:
facebook/estastonnemusicpage
"What an incredibly inspiring journey it has been with dearest Heloisa Prieto one of Brazil's most celebrated authors!
Her book The Musician published by Koehler is inspired by troubadours and found its way into words through a narrative imprinted by a deep poetical exchange that we have immersed ourselves into since 2019.
This captivating fiction narrates a story of a young musician whose life encounters dramatic and powerful turns after his magical musical secret has been revealed"
- Estas Tonne
"Heloisa Prieto's poetic, magical tale ... is enriched by many layers of significance."
- Dr Munira Hamud Mutran, Professor, University of São Paulo
"I believe her book will be very important as a way to show contemporary society a different world: ours."
- Olivio Jekupé, Indigenous Author from the Guarani Nation
"a fresh tale that carries deep messages of time, place, and the integrity inherent in each soul."
- Greg Fields, author of "Through the Waters and the Wild"
<< back to books