books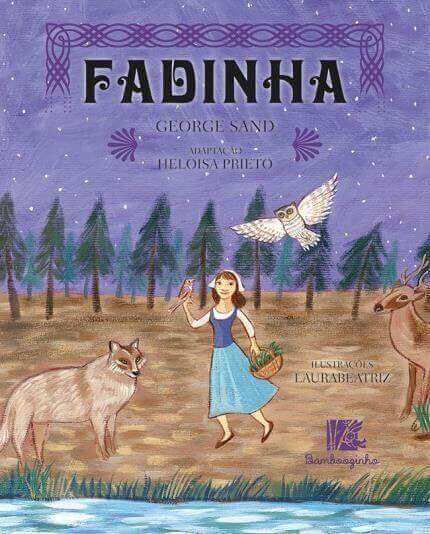 The Little Fadette
author George Sand
translation Heloisa Prieto
illustrations Laurabeatriz
60 pages
Highly recommended reading (FNLIJ)
Selected for the Minha Biblioteca program (São Paulo SME)
Fadette is a lovely and unusual teenager who lives with her younger brother and her grandmother in the woods. Known as a witch because of her knowledge of healing herbs and deep love for nature, Fadette is constantly bullied by young people at the village. However, all girls are both surprised and envious of her when handsome Landry, the son of a rich and respectable farmer, falls deeply in love with her.

French novelist George Sand (Amantine Dupin) wrote The Little Fadette in the 19th century, when she retired to the countryside. Having been a groundbreaking artist herself, Amantine created a wholesome, unique, and courageous young character to defy all social convention of her era.

Heloisa Prieto retells George Sand´s amazing tale highlighting her defense of nature, diversity and inclusion, also adding an excerpt from Marcel Proust´s "On the way to Swan´s" in which he describes his love for George Sand´s work for children. Brief biographies of both writers are included.

Amazing illustrations by awarded Brazilian artist, Laurabeatriz, enhance the beauty of this enthralling narrative.
<< back to books